SHRED ROT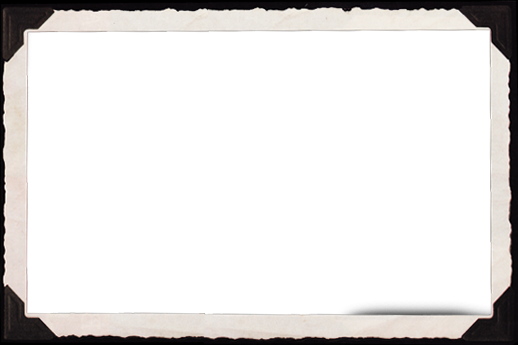 About
Shred Rot is MATT MILLER - GUITAR - VOCALS, SCOTT DRAZDIK - DRUMS - PERCUSSION, NICK REINMANN - BASS
Shred Rot formed in September of 2010, after all three members met and performed at the Paul Green School of Rock Music in Cleveland. They are currently working on their self-released debut album 'Nuthing Extra Special' which is projected to release in Fall 2012.
The main goal we strive to achieve with our music is to spread a message of hope. None of us were exactly flourishing in the social realm of our lives, but we found ourselves through music, and we want to give off a feeling of hope to anyone who feels they're not good enough or having trouble staying afloat. Sometimes music can get a message across better than words can and we want to be the ones to deliver that message.
SHRED ROT is based out of Cleveland, Ohio. All the information you need to know will be noted in detail in this area. Be sure to check back frequently for updates and new information on SHRED ROT !
BLOG
Posted on 02/02/2013 04:48PM | 0 Comment(s)
Review - by Holly Steele
Winner of VH1- Song of the Year 11–2005 'Beautiful Wonder'
Directors Award from The Paramount Group - Nashville
Winner of the Nashville International Spring Song & Lyric Contest for 2005
Featured as a honoree of San Diego Magazine "50 People to Watch in 2007 Issue" in honor of winning Song of the Year for her songwriting achievements.The first record Holly co-wrote included 5 tracks for a new country artist she worked with, that within only 5 weeks after release performed the opening acts for LeAnn Rimes as well as ZZ Top, REO Speedwagon and the Pretenders
"Young talent at it's best, You will want to hear more from Shred Rot! It is very clear you have an amazing songwriting talent! ~ Holly Steele ~ 21st Century A&R Representative, Award Winning Songwriter "
Posted on 12/27/2012 12:42PM | 0 Comment(s)
by Jeff Niesel
With lyrics that make you want to shield the ears of any close-by babes, you'd never picture the band as the young, seemingly innocent, high school trio they are. For three Cleveland guys who got together a little over two years ago, Nuthing Extra Special is a hell of a way to come out of the gate. — Nikki Hunt
Read the entire review here: http://www.clevescene.com/cleveland/cd-review-shred-rot/Content?oid=3119719
Posted on 08/20/2012 05:07PM | 0 Comment(s)
Shred Rot is utterly - ridiculously - insanely - awesomely rockadocious, and their new
album release, Nuthin Extra Special is truly an extra special project! Who the h-e-double-
hockey-stix left the gate open and let these madmen into the yard?! The first time I heard Shred Rot's single "Scars From Mars" in 2011 I knew they'd eventually release an album full of hot music!
The lead vocalist (Matt Miller) has one of the most uniquely incredible singing voices I've in
the rock music in a long time and you can't ever mistake him for anyone else. The
drummer (Scott Drazdik) is ridiculously amazing and Nick Reinmann can slapa-da-bayass
man! Overall, Shred Rot's project 'Nuthin Extra Special' is one of the best alternative grit rock
albums I've heard in 2012. Review by: Senseitional I Am Entertainment ® (IAE) is the leading Film, TV, Music, and Performing Arts publication. Offered in both print and online formats, Published bi-monthly in print and online digital formats, and read by millions of entertainment professionals annually, I Am Entertainment has become known as The Entertainer's Handbook™. Our website receives more than 1.5 million annual pageviews placing our digital edition among the Top 5 entertainment magazines online.
Read the entire review here:http://www.iaemagazine.com/music/2012/082012/shred-rot.html
Posted on 07/11/2012 07:55AM | 0 Comment(s)
Shred Rot is the Featured Band of the week in The Cleveland Scene Magazine Local Band in Focus section page 66 of the July 11th thru 17th edition. http://www.clevescene.com/cleveland/local-band-in-focus/Content?oid=3007634
"Why You Should Hear Them: Combining classic-rock punch with alt-rock sting on songs like "Hollow," "Misery," and "Nuthing Extra Special," Shred Rot balance strong melodies with crunching guitar riffs. Their debut album is set for release later this year." John Patrick Gatta
Thanks for visiting the new home of SHRED ROT !. This is the place where you can check out all the latest news, photos, music and videos. Be sure to check out the different pages on our site and sign up for the newsletter before you leave. Come back often as we will be updating the site frequently with the easy to use BandVista.com editor. Thanks !
Posted on 06/08/2012 06:09PM | 0 Comment(s)
Our publication interviews the Indie Rock Band Shred Rot as we discovered the magic behind the band's amazing music. The band was formed in September of 2010 as a direct result of all three members meeting and performing at the Paul Green School of Rock Music in Cleveland, Ohio. Since then, the band has been creating quite the buzz in the Indie Music Industry. In this spotlight with Junior's Cave online magazine, the band expounds on their love for making music and their hopes to live out their dreams of bringing their music to the masses. Here is their story. http://blogs.juniorscave.com/2012/05/28/shred-rot.aspx
Posted by Isaac J Davis Junior at Monday, May 28, 2012 9:52 PM

Categories: Music Now Artist/Band Spotlight Weekly Series
Tags: Shred Rot Indie Music Rock Cleveland Ohio
Posted on 04/16/2012 01:07PM | 0 Comment(s)
04-18-2012
The video Who's to Blame was just posted and you can find links on our facebook, reverbnation page and here by clicking on the video link page. A huge thank you to the Trevor Project for selecting Who's to Blame to represent your cause. It is a honor to support the Trevor Project which helps to save lives everyday through its critical work. "The Trevor Lifeline", can be reached through a toll-free telephone number (1-866-488-7386). It's a free and confidential service that offers trained counselors for support 24/7. The project also provides guidance and vital resources to parents and educators in order to foster safe, accepting and inclusive environments for all youth, at home and at school. The lifeline's counselors and website: http://www.thetrevorproject.org/ ,can also point one to supportive organizations and groups in your area.
Who's To Blame was originaly performed at the Tri-C High School Rock Off finals at the House Of blues Cleveland in Febuary of 2011. This performance was recorded and later televised on the Time Warner Cable Network. It aired for the first time in April of 2011 on the NEON Channel 23 and has been re-running continuously over the past year along with our songs Nuthing Extra Special and Scars From Mars. Original photos of that performance can be found as some of the first enterd on our website.
This song is about a teen who tragically took his own life. He was experiencing questions about himself and his sexual orientation. Was bullied, tormented and harassed. He felt alone, out of place and had lost hope. Regretfully he chose a path with a irreversible decision. He not only ended his own life early, but hurt and forever will be missed by the people who loved him and became his friends.
Who's To Blame has now been chosen for use by The Trevor Project which is the leading national organization providing crisis intervention and suicide prevention services to LGBTQ youth. A video was put together with a newly recorded version (02-2012) of Who's To Blame for The Trevor Project to aid with their cause. It will be posted on YouTube under a new Shred Rot account and be linked to their website, all our sites including shredrot.com, Facebook, reverbnation, MySpace and MattMillerRock.com
It will be released for public viewing during the week of April 16th 2012.

We are honored that Who's To Blame will be used for their cause.
Posted on 01/14/2012 06:51PM | 0 Comment(s)
Shred Rot's song "Wish You The Best" was chosen for use by Rockstar Wrestling. It will be a seasonal web series production with a completely fresh and new take on wrestling. If you love wrestling, music, and premium cable television series then you will enjoy what Rockstar Wrestling has to offer. The first season is currently in the preproduction process will debut early 2012. Full details on this new concept can be read at DLPRockstar.com
A theme song will be used for each fighter from each specific genre including: Funk, Hip Hop, Goth/Metal, Gospel, Classic Rock, Country, Grunge, Punk, Indie/Hipster, Emo, Pop/American Idol, Juggalo/Underground, Country, and Club/Techno. Each match, each video, each production will feature music. There will be a constant stream of sports entertainment with a developing story and music, to be featured on each episode.
In honor of the official launch of Rockstar Wrestling, Digital Lizard Productions has released a 20 minute "What Is Rockstar Wrestling? V.1" intro-mercial explaining more about this unique concept while showing off a little taste of what's to come.
http://www.dlprockstar.com/
Posted on 12/18/2011 03:07PM | 0 Comment(s)
Shred Rot has the honor of being "Our last Reverb Nation featured artist of 2011. This may not get you in the Xmas spirit but it sure will rock your soul!
Shred Rot, gotta love that name! It sounds like a death metal mind melting band doesn't it? Well, not quite. This a very young and talented band of young men that waste no time in showing off their talents with a variety of rock sounds that cover the areas of alternative and grunge. The lyrics are a riot as well. Thier track "Hollow" was our Music Xray track of the week a few months ago so here they are again...lend an ear or regret it for the rest of your days!"
Keith "MuzikMan" Hannaleck , Founder - MuzikReviews.com

Shred Rot-MuzikReviews.com Weekly Featured Artist
Posted on 10/24/2011 10:06PM | 1 Comment(s)
Shred Rot's songs "Hollow" and "Wish You The Best" to start being played on air at www.KCLAFM.com KCLA-FM (99.3FM) every Wednesday 4pm - 5pm in the Greater Los Angeles Area and www.KLEDLive.com (91.1FM) in the Greater Los Angeles Area every Monday, Thursday, Saturday 9am - 10am & 9pm - 10pm starting Next week. Quotes from Uncle Earl to Shred Rot ,"I see a BIG Future in front of you!!!!!" and "" A Dynamic Trio To Look Out For !"" Join Uncle Earl's social networks for news, updates and show play list info at: www.UltimateUnderground.com Thank You Uncle Earl! Peace,Shred Rot
Lacy Darryl Phillips - Uncle Earl On Air Personality - KCLA, KLED, Los Angeles Academy of Performing Arts & Uncle Earl Productions Uncle Earl provides radio play for two FM stations in the greater LA area while also broadcasting his increasingly popular podcasts. Both avenues provide great music from around the world.
From coast-to-coast, continent-to-continent, the "Underground Experience" is alive and thriving. Young and old alike, come together to celebrate "Life, Spirituality and Unity." On the trail of our predecessors; "Soul Train", "Star Search" and "American Bandstand", The "Ultimate Underground" combines the quintessential elements of LDP and CRK's upbringing into one 'Helluva' Show.
- Lacy & Clay
Posted on 10/14/2011 06:23PM | 0 Comment(s)
JUST RECEIVED WORD, GETTING PLAYED IN LA, Calif. starting next week.
"Shred Rot Your song (Wish You The Best) will be featured on Wednesdays at 10pm California Time on RadioBuzzD.com LIVE show "Brothel of Debauchery" With Chris Seaward & Kitty Kat." A radio station featuring the best rock broadcasted worldwide. You can listen online and from your smart phone. Our broadcasting studio is located in Santa Clarita California.
website: http://radiobuzzd.com/index.php/home
facebook: http://www.facebook.com/radiobuzzd?sk=app_196506863720166